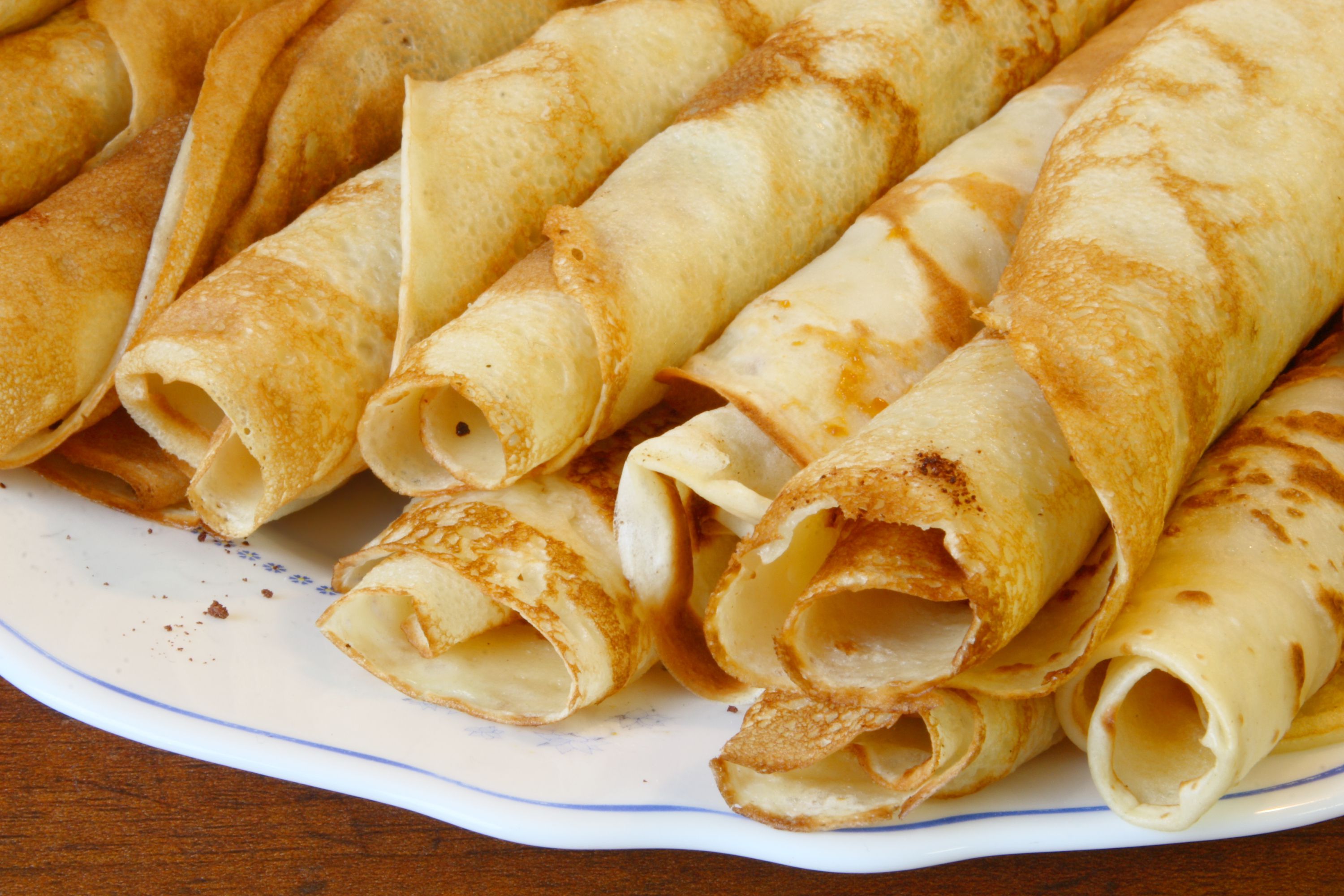 Being on slimming World doesn't mean we need to miss out on Pancake day 🙂 Try my low syn pancake recipe.
Perfect for all of the family 🙂 You won't hear any complaints from anyone! You may just have to adjust the toppings you might usually have lol.
---
Ingredients: (makes approx 8 small pancakes)
50g flour (8 Syns)
2 eggs
142g low fat fromage frais
140ml skimmed milk (from healthy extra a)
Pinch of cinnamon
1 tsp of sweetener
Fry light
---
Method:
Sift the flour from a height into a bowl, and then make a well in the middle of the flour.
 Add the 2 eggs and fromage frais into the well.
Whisk well until it forms a smooth mixture.
Add the milk, sweetener and cinnamon, whisk to form a milky type mixture.
 Leave mixture to stand in the fridge for 30 – 45 minutes.
 Use fry light to cook pancakes in a very hot pan reducing heat half way through.
Topping ideas:
Sweetener & Lemon – Syn Free
Strawberries – Syn Free
Cherries – Syn Free
Banana – Syn Free
Toffee mullerlight spread across with a knife, then add chopped banana – Syn Free
Raspberries – Syn Free
1 tsp Nutella – 1.5 Syns
1 tsp Streamline Fruit Jam, Reduced Sugar – 0.5 A Syn
1 tsp Sweet Freedom Choc Shot Liquid Chocolate – 0.5 A Syn
1 tsp Golden Syrup – 0.5 A Syn
Enjoy guys and happy pancake day 🙂 xx
---
Have you created this recipe? Don't forget to tag me in your photos on Instagram 🙂 @fatgirlskinny_sw