These spooky low syn sausage mummies are made by wrapping strips of ready made puff pastry around sausages to create a a mummy effect. They are a real treat to delight all of the family this Halloween. Using Slimming World sausages these are low in Syn and easy to make.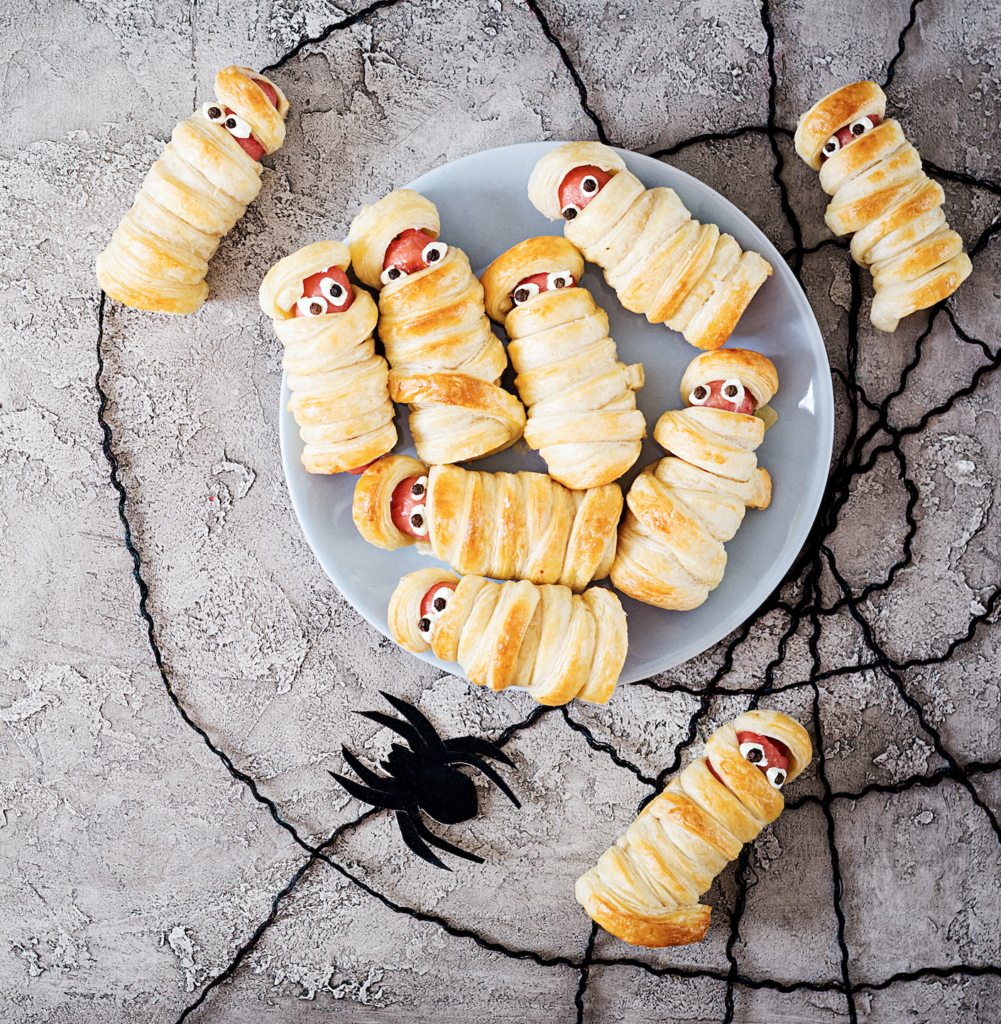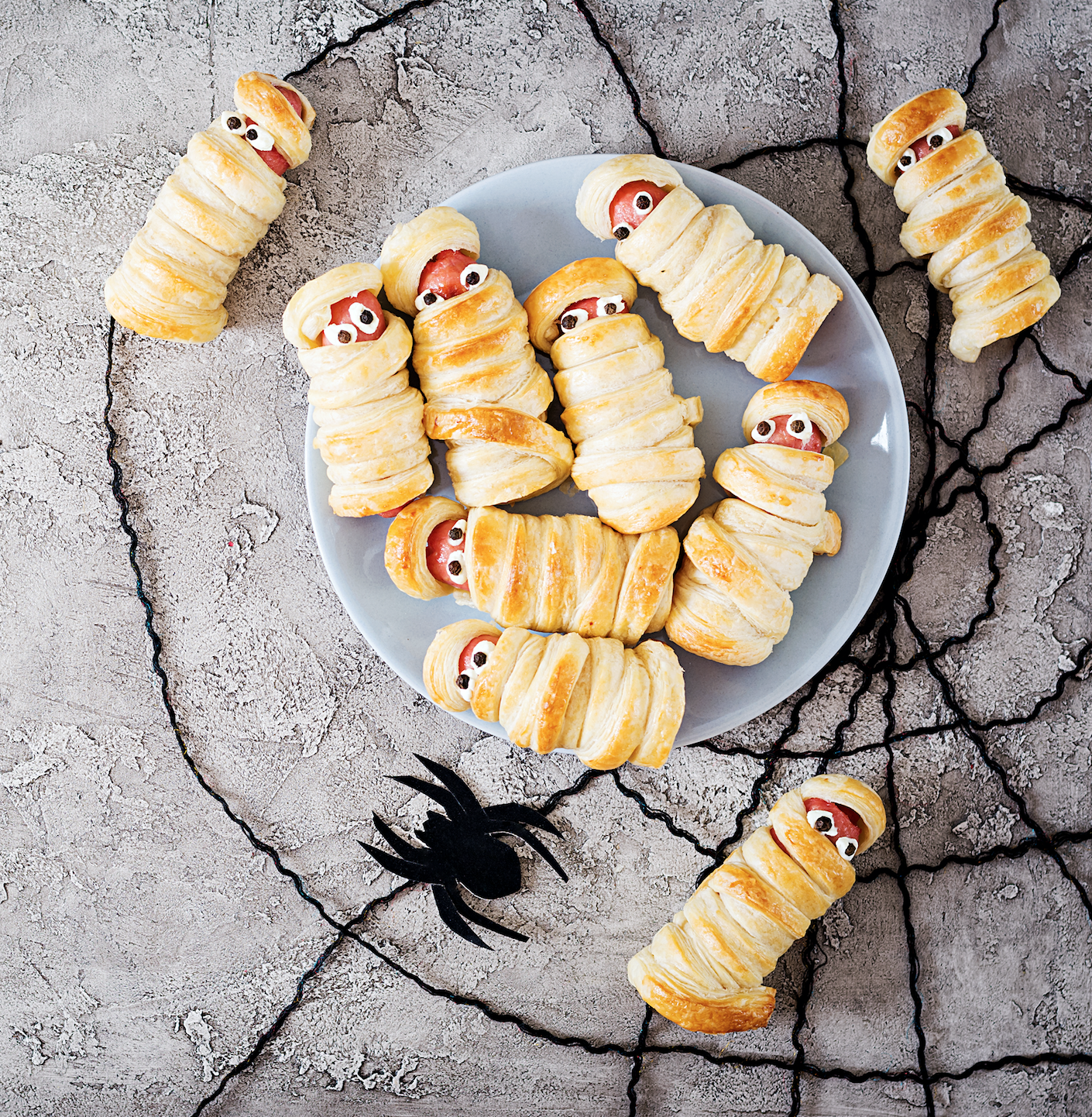 Trick or Treating (or guising as it is called here in Scotland) has been cancelled this year but this doesn't mean Halloween is a no show! It is just around the corner and if you are hosting a party indoors these cute yet spooky Sausage Mummies are the perfect low syn treat that the kids will love too!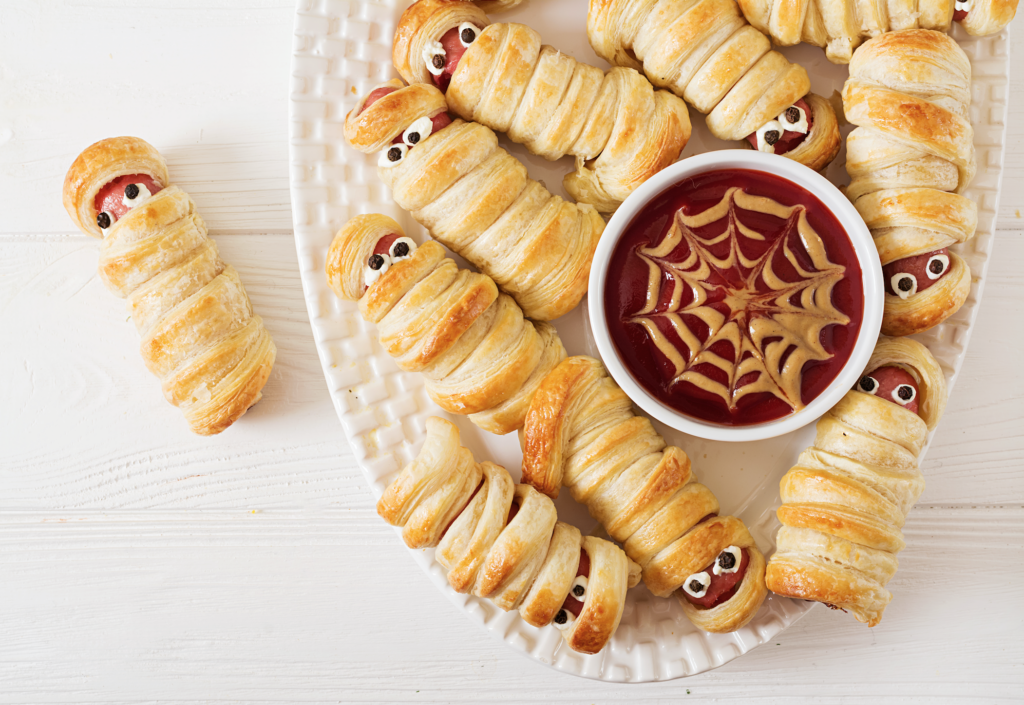 These are such fun to make and will certainly impress. I use 62g of Tesco Ready Rolled Light Puff Pastry per sausage. Just cut into strips and wrap around the sausages. 
The eyes can be created in two ways.. firstly you can use edible eyes which are the easy way (available here on AMAZON) or use a tiny blob of low fat soft cheese with chopped up Black olives or a Black peppercorn. (Honestly the edible eyes are the easiest)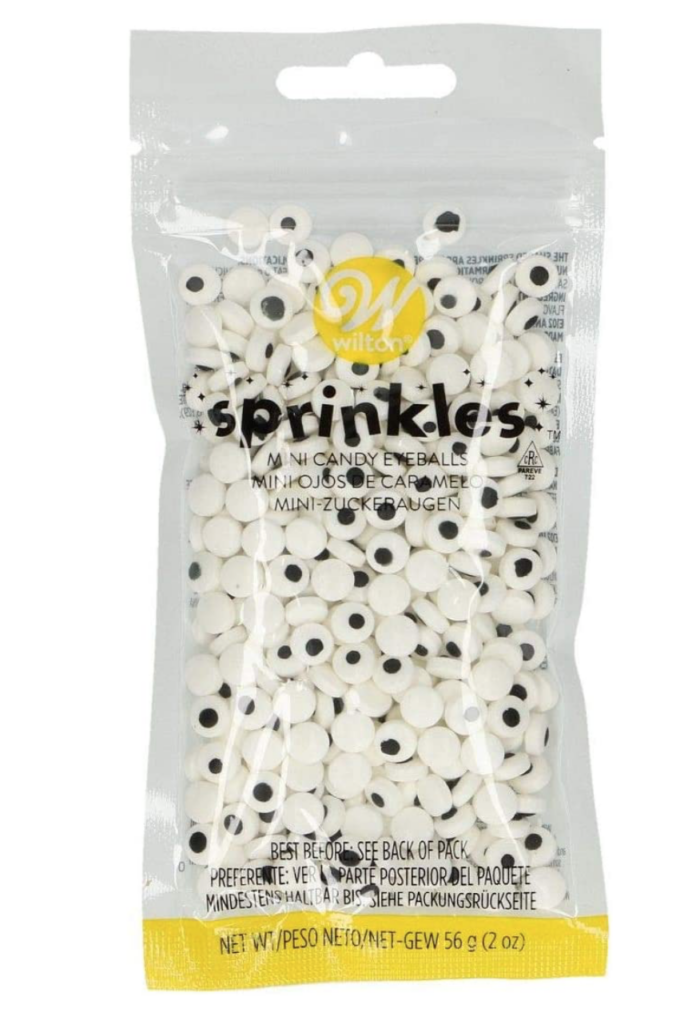 WHY ARE THESE THE BEST SAUSAGE MUMMIES?
Quick and easy
Minimal mess
Perfect for parties
Eat hot or cold
Kids will love them
Low in syn
Healthier alternative to hot dogs
DON'T LIKE SLIMMING WORLD SAUSAGES?
I recommend using Slimming World sausages to keep this recipe Syn Free. But if you cannot find them or simply don't like them there are plenty of sausage alternatives including vegetarian options. Check out my Sausage guide here. Just remember to Syn accordingly.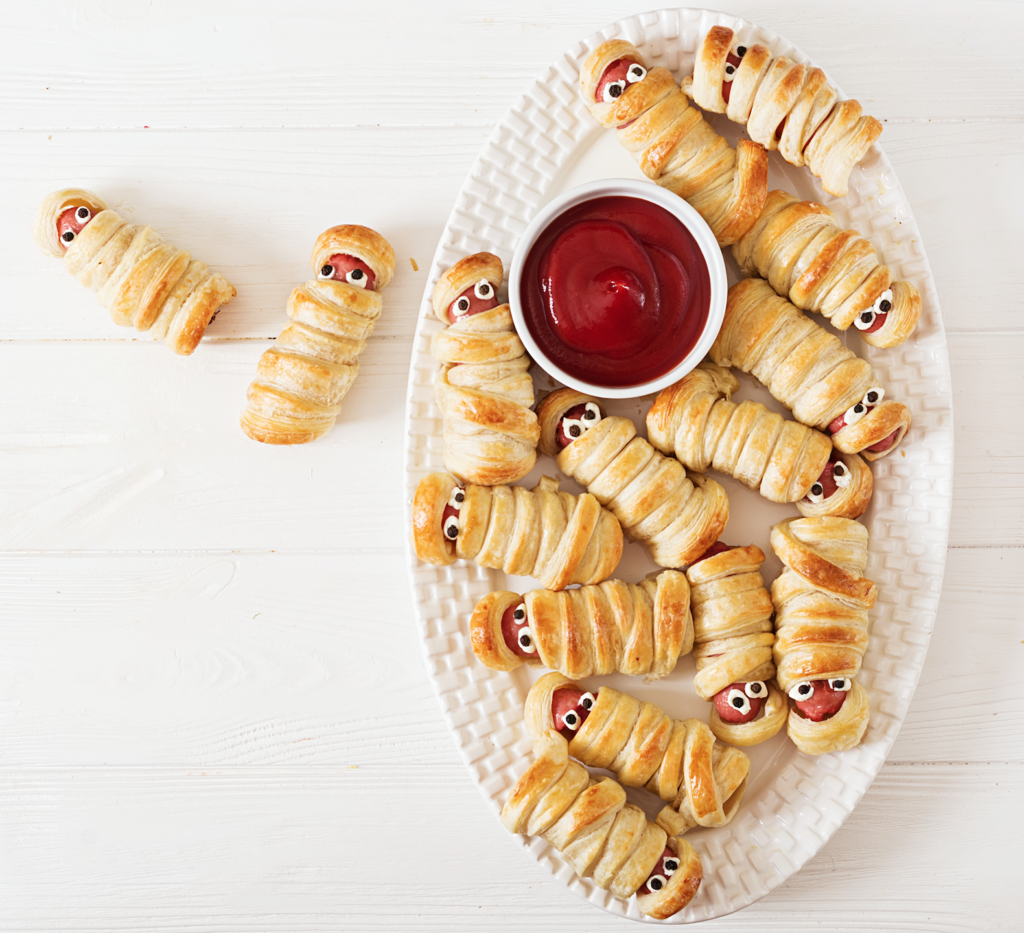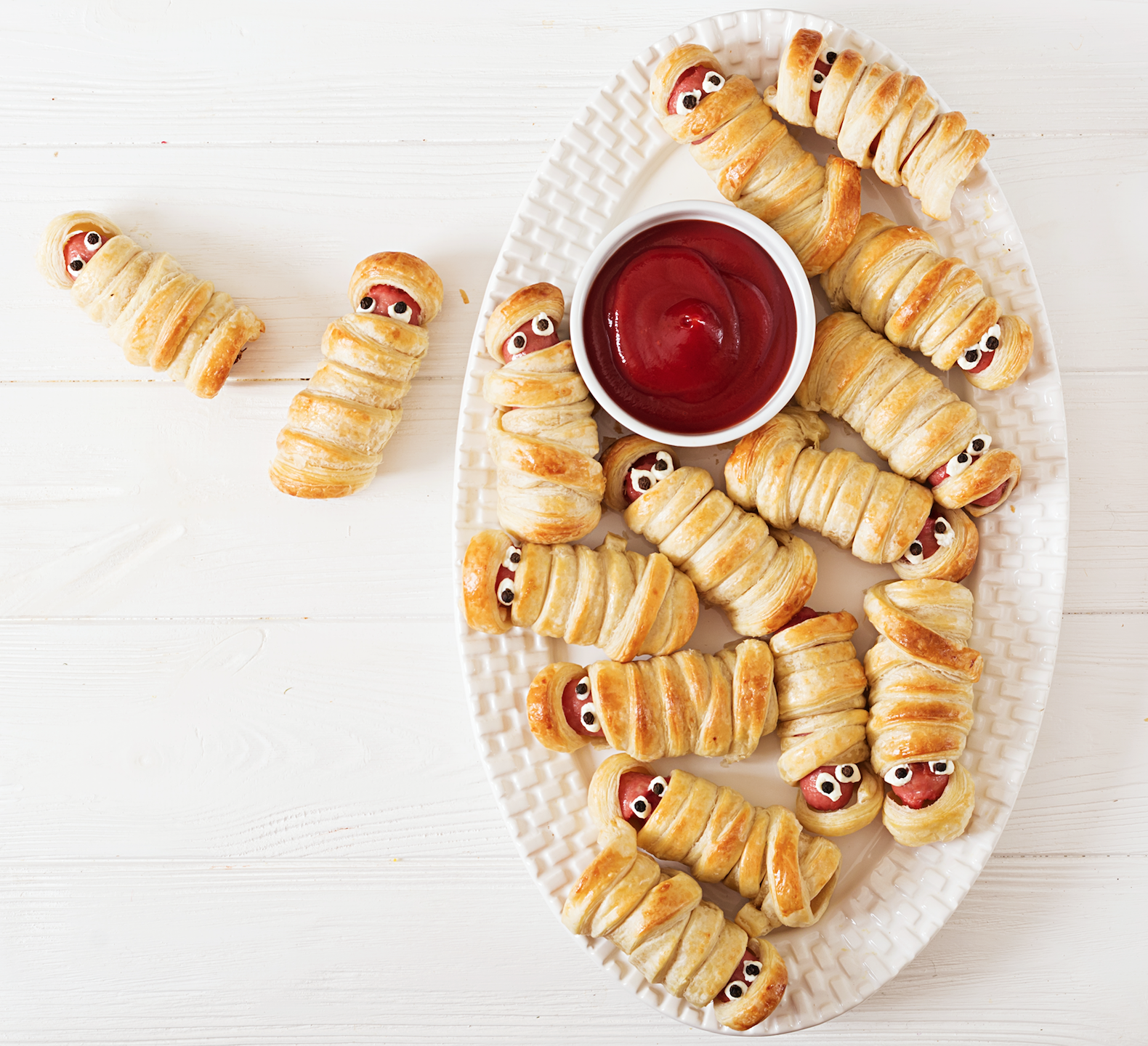 I have found that sausage mummies work better with a dip.. Ketchup and BBQ sauce can be high in Syns. Try out one of my Syn free alternative recipes.
Have you created this recipe?
Please let me know how it turned out! Leave a comment below or share a photo on Instagram tagging me at @fatgirlskinny__ and the hashtag #fatgirlskinny.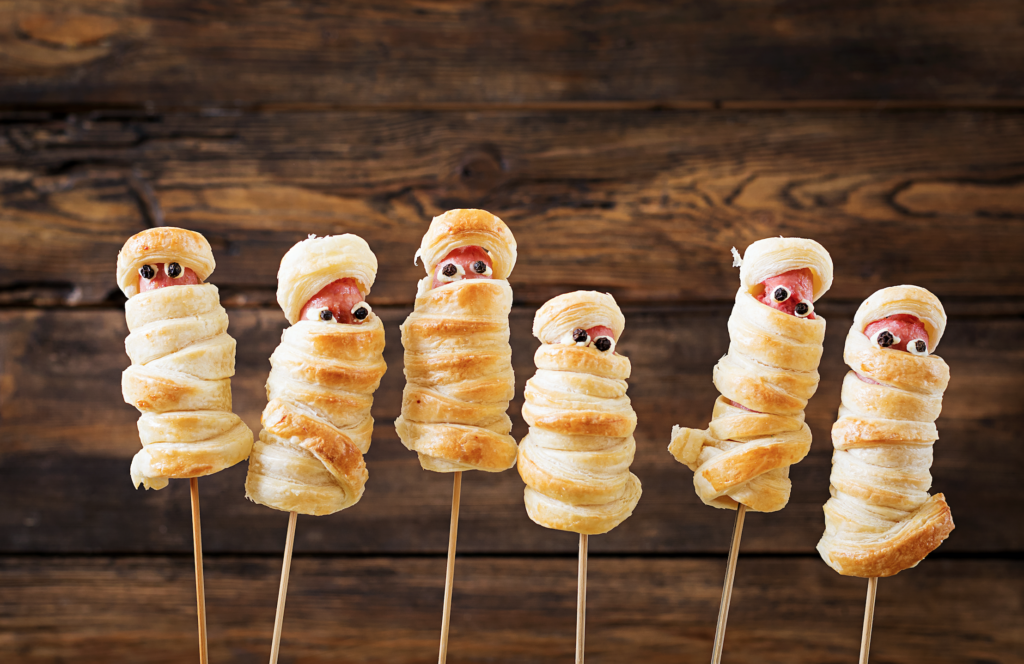 Spooky Low Syn Sausage Mummies
Slimming World Syns: 2.5 Per Sausage MummyWeight Watchers: Coming SoonCalories: 337 Per Mummy
Ingredients
375 g pack Ready Rolled Light Puff Pastry 

[Available in most supermarkets]

6 Slimming World Sausages

[Available in Iceland]

1

Egg

[Beaten]

Edible eyes or Soft Cheese/Chopped Black Olives

[For the eyes]

Frylight
Instructions
Preheat the oven to 200°C/fan 180°C/gas mark 6. 

Spritz a baking tray with Frylight, place sausages onto a tray and pre-cook for 5 minutes.

Divide into 6 equal portions (Approx 62g per portion). Roll out each portion and cut into thin strips to make your mummy bandages. (Should be approx ½ cm wide)

Remove sausages from the oven and wrap each one carefully with the pastry to create a mummy effect. Place onto the baking tray and brush with the beaten egg.

Bake in the oven for 18-20 minutes, until the pastry is puffed and golden, and the sausages cooked through.

Allow to cool slightly before placing the eyes. Either use edible eyes or a blob of soft cheese and chopped Black olives.