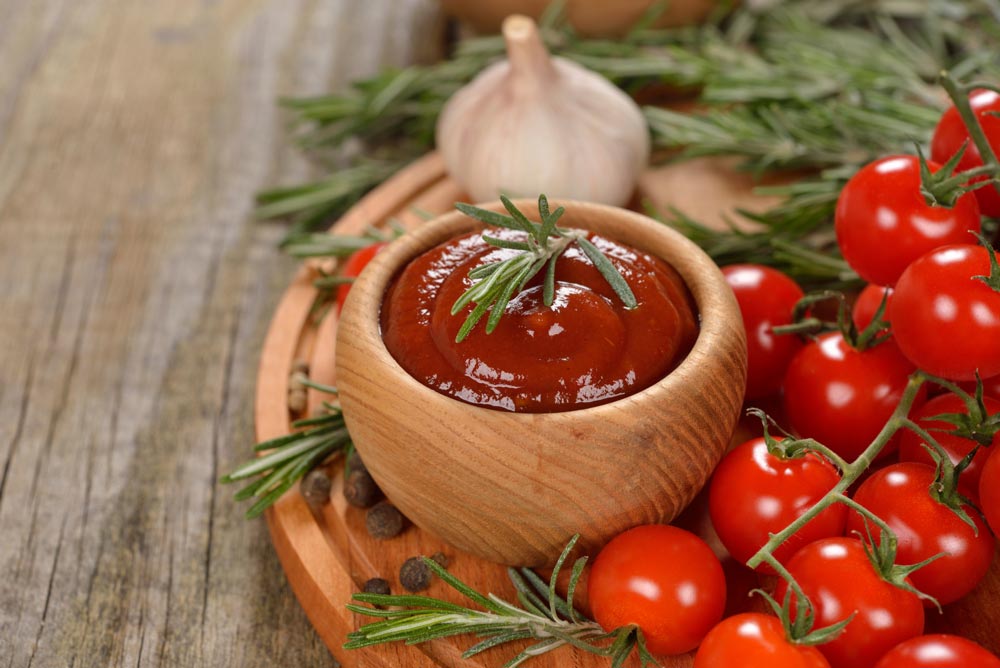 One of the main reasons Tomato Ketchup has to be synned is it's very high sugar content. 500g of standard Ketchup would have upto 100g of sugar in it. One 500g carton of passata contains around 22g. This is still high but it's a massive reduction and I am a strong believe in sugar makes you fat.
Try this syn free recipe so you don't have to miss out. It can be stored in a bottle for around 2 weeks in the fridge.
More than 1 Level Tsp of Sweetener is now synned but because you will not be using this all in one sitting we class this as Syn free.. Please limit the usage per day…
---
Ingredients:
500g Passata
2 Tsp onion granules
1 Tsp garlic granules
2 Tsp celery salt
1 Tsp mustard powder
1 Tsp ground white pepper
3 Level Tsp sweetener
120ml white wine vinegar
80ml white balsamic vinegar
2 Tbsp Worcestershire sauce
1/2 Tsp paprika
---
Method:
Add all of the ingredients into a sauce pan.
Simmer with a lid on a low heat for 20-25 minutes stirring occasionally.
Allow to fully cool before pouring into a bottle and store in the fridge for up to 2 weeks.
---