Skinni Range Skinni Pork Link Half A Syn Sausages Review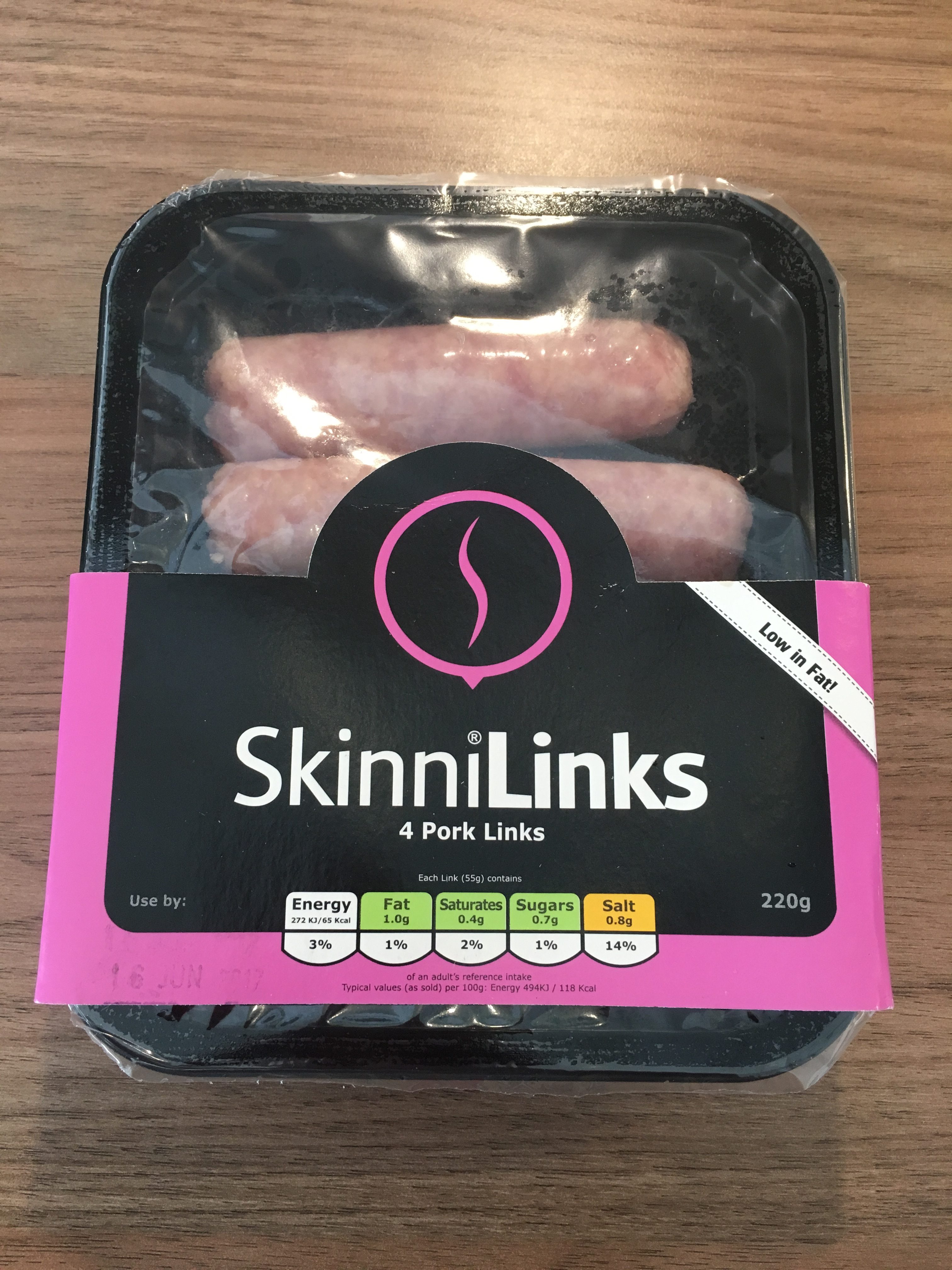 I was recently sent some wonderful products by West Coast Foods as part of their SkinniRange. I have already reviewed two SkinniCurry's and now its time to tell you what I thought of their Pork link sausages.
A Little Bit About The SkinniRange
Taken from their website:
The Skinni range was created through the innovation of every day food products. As more people became conscious of what was really in their food, we set out to create a healthier alternative to some of the much loved products on supermarket shelves. Using only lean quality cuts of meat and a hint of selected seasonings, we managed to create a full range of great tasting everyday high protein foods that are low in carbs and most importantly, low in fat!
You can find out more about the range here.
Arrival Of The Package
I was hugely impressed with how quickly the order arrived (next day) and how well packaged everything was. I am always concerned that fresh items being sent through the post will not arrive cold.. but there was no problem here at all. The products were packed out with frozen blocks and everything was still freezing cold. The packaging of the products are very stylish and colourful. The products had a great best before date but they are suitable for freezing.
Cooking The Product
I am always concerned with these low fat sausages that they will stick or fall apart in the pan. But they were perfect in my non stick frying pan with a spritz of Frylight. They took around 15 minutes on a low heat with no splitting or spitting fat whilst they cooked. They can also be cooked under the grill which would reduce calories as you wouldn't need the Frylight.
The Taste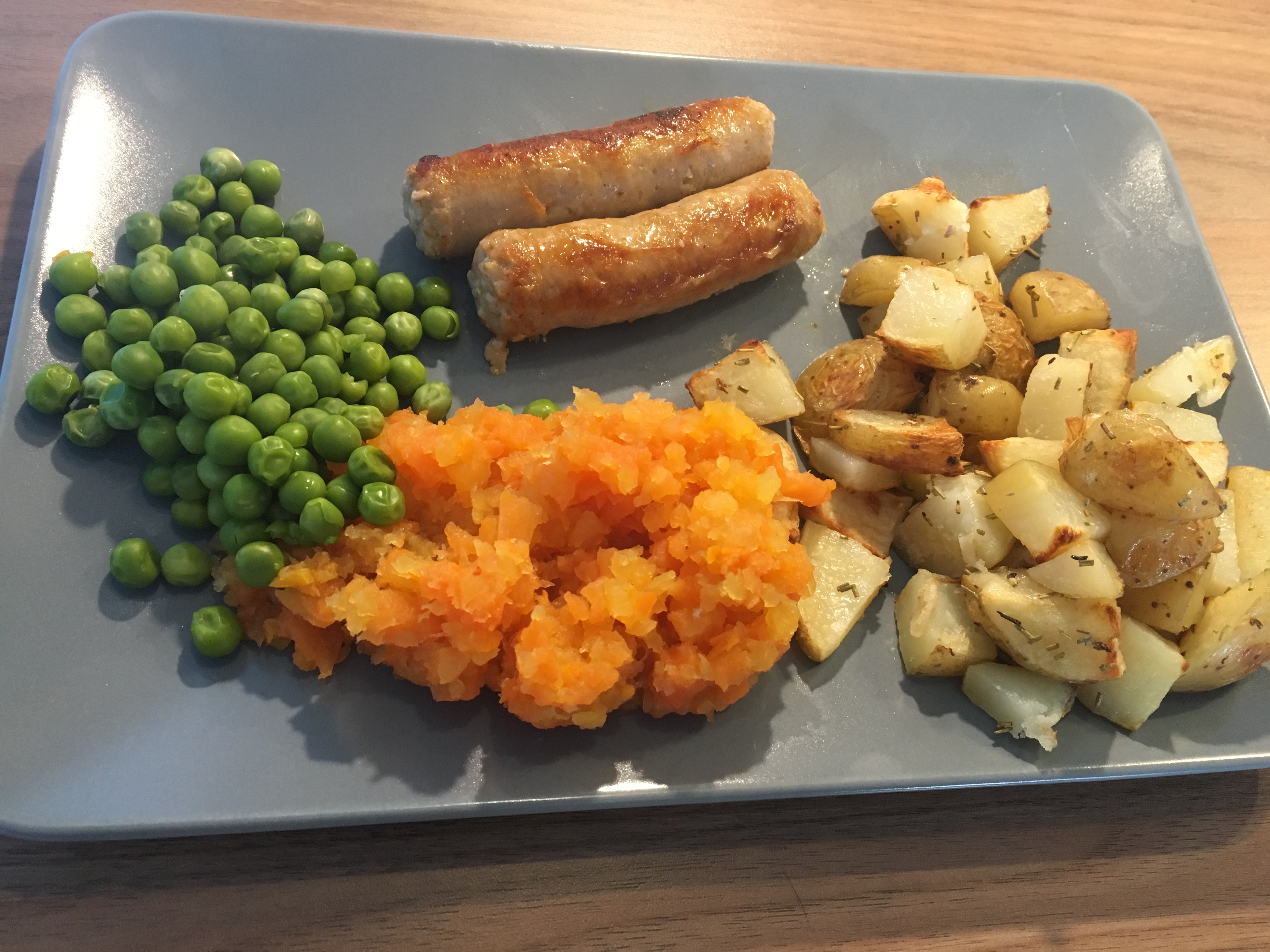 I served with Rosemary potatoes, Carrot/Swede mash and peas, It was delicious!
One of the things I loved about the sausages was their high pork content (72%), they were so tasty and didn't taste any different to a sausage with a much higher fat content. They have a really nice texture to them and don't taste false like some other low fat sausages I have tried in the past.
My husband said he thought that they were really nicely seasoned giving them a lot of flavour which you would usually expect from a product that is catering for the low fat market.
They are only Half a Syn too!
Cost
The cost of the Skinni Pork Links are £2.59 per for 4 sausages. (Prices Correct July 2017). Delivery starting from £4.99 for local deliveries.. upto free for larger orders.
Where Can I Purchase?
Online at West Coast Foods.
Don't forget to sign up with TOPCASHBACK. There is currently cash back available for this product.
Nutritional Values
Slimming World: 0.5 Syn Per Sausage
Weight Watchers:  1 Smart Points Per Sausage
Calories: 70 Calories Per Sausage
Fat: 1g Per Sausage