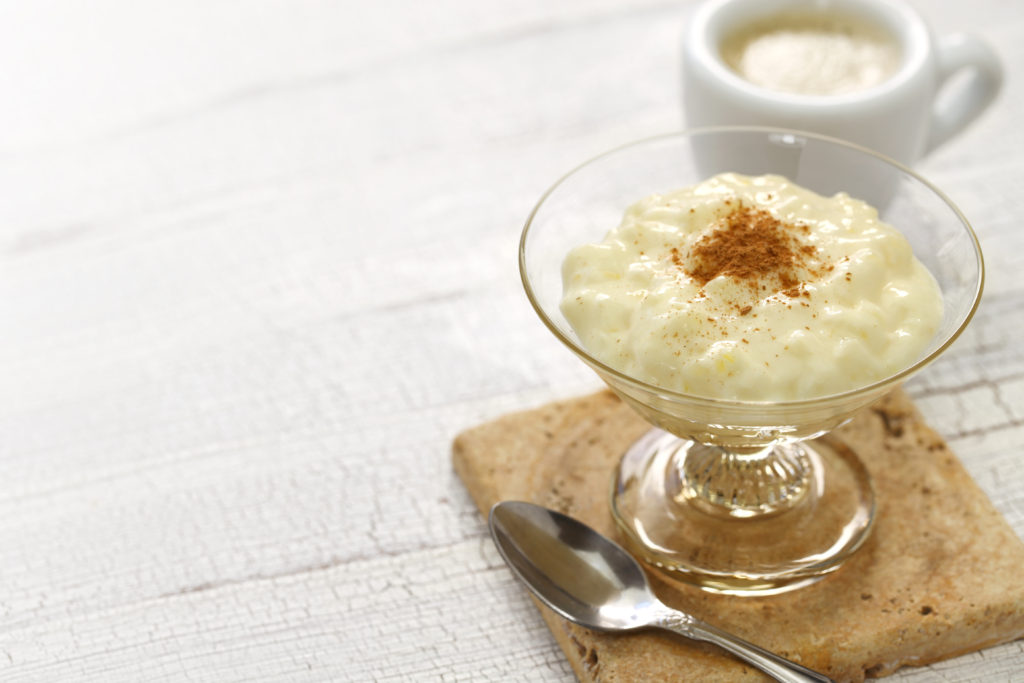 I am not sure which absolute genius came up with this.. but its lovely 🙂 It is a huge favorite in our house 🙂 I would NOT suggest eating this on a daily basis due to the amount of carbs. But as a treat once a week I have not found this slows down my weight loss.
The reason that this recipe has now been classes as 2 Syns per portion is because of the Mullerlight and the fact that the Cream Soda is being used as a "tweak".
Serving:

3 Portions


Syns:

2 Syns Per Portion


Calories:

67 Per Portion
---
INGREDIENTS
80g pudding rice
450ml of diet (sugar free) cream soda
1 Mullerlight yogurt (I highly recommend Vanilla, but also works well with toffee )
1/2 Tsp Cinnamon
You could substitute the Cream soda for Almond milk but I tried this and I found the almond taste a little too much.
---

METHOD
First start by washing the rice in warm water to remove all of the starch. The best way to do this is by weighing it into a colander and then wash warm water through.
Add the Cream soda and Cinnamon to a saucepan and bring to the boil. Once boiling place the rice into a saucepan with the cream soda, reduce to a simmer and cover with a lid if possible.
Once the rice is cooked (soft) and all of the liquid has been absorbed remove from heat.
Allow the rice to cool and stir in yogurt. You will be left with a beautiful rice pudding.
---