Delicious naughty French fry chips, healthy and Syn free on Slimming World.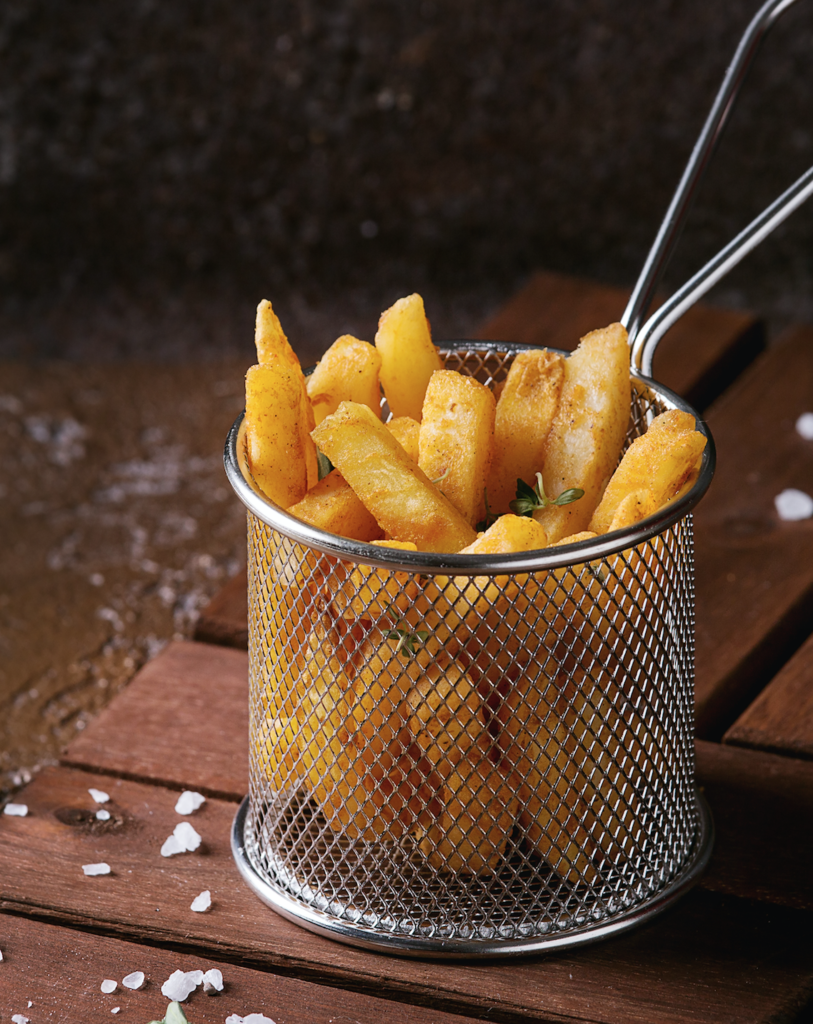 So, you have started following Slimming World and all you are hearing about is these delicious Syn Free chips!! Believe it or not they are the staple to my diet each week. I simply could not live without them. 
WHY ARE THESE THE BEST CHUNKY CHIPS?
Fluffy on the inside, crispy on the outside
Taste amazing
The perfect side for many recipes
Quick and easy to make
Low in fat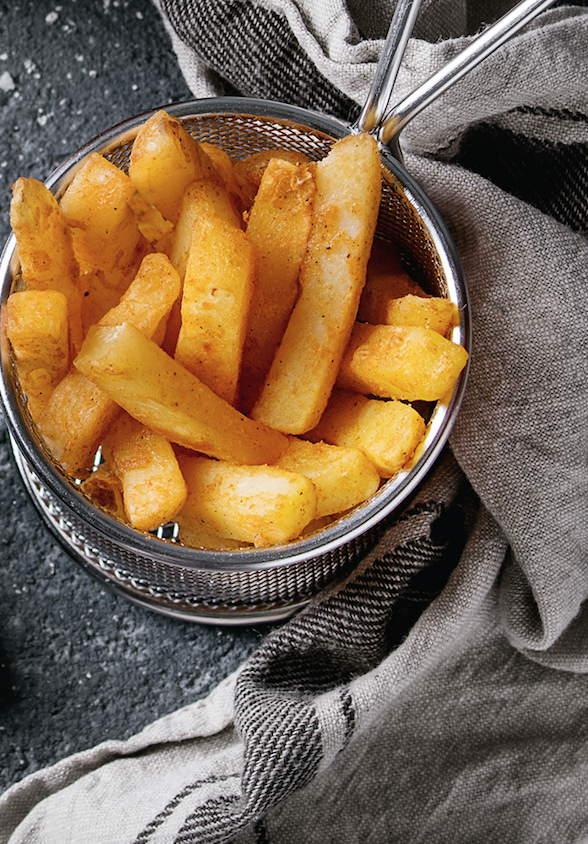 When I first began with Slimming World my chips would look oddly shaped and not fluffy enough! I couldn't understand how everyone else's Slimming World chips looked like naughty pub style chips!! But then I discovered my "chipper"… it makes creating chips so much easier with minimal effort. 
Don't be scared of the price.. I promise it will become your next best friend!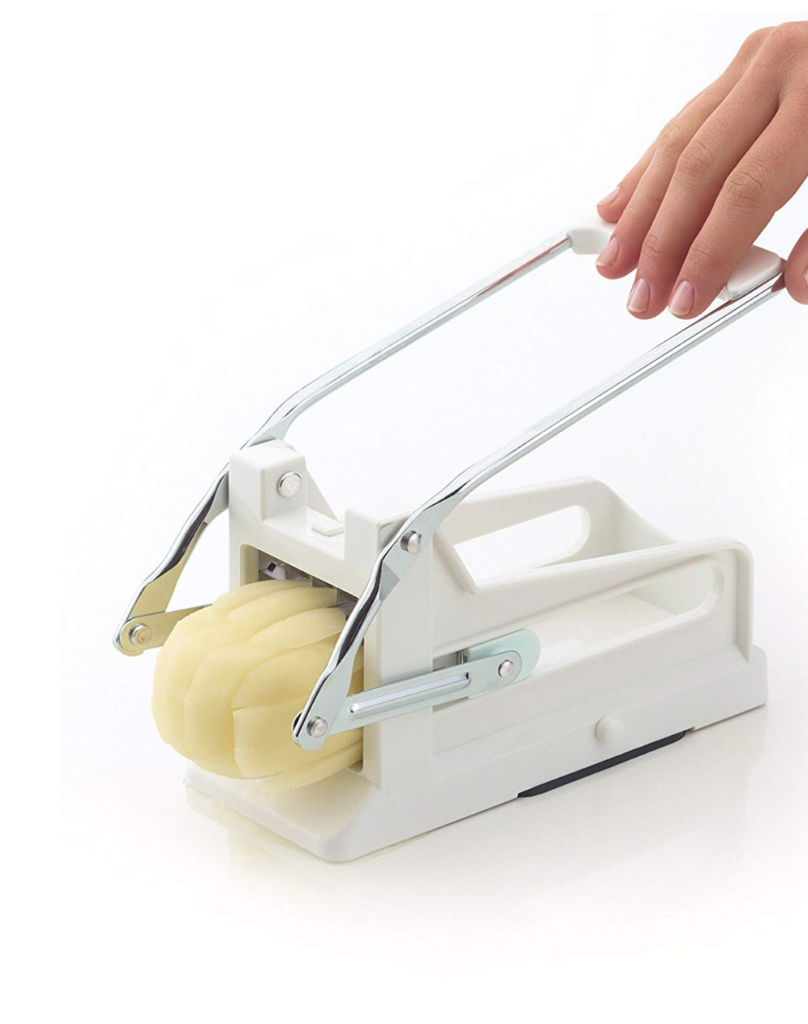 The recipe below is using the oven to bake your chips but you are welcome to cook them in an Actifry air fryer instead. 
Are you looking for a recipe to pair these chips with? Check out one of these delicious bad boys…
TIPS FOR CREATING THE BEST CHUNKY CHIPS
The choice of potato is important for a good chip. I always use a floury potato as they have a soft, dry texture making them perfect for creating chips. I recommend King Edwards Russet or Maris Pipers.
Always soak your potatoes in cold salted water for at least 1 hour before boiling.
Use plenty of seasoning.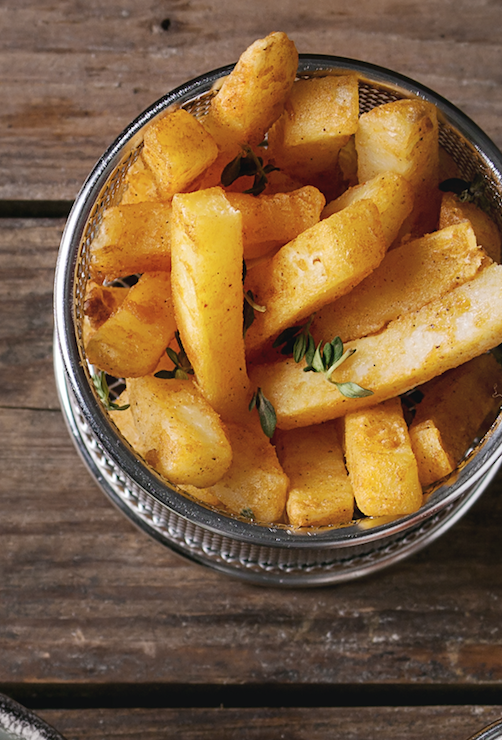 Syn Free Chips
Slimming World Syns: ZeroWeight Watchers: Coming SoonCalories: Coming Soon
Ingredients
4

Large Floury Potatoes

Salt

Black Pepper

Frylight
Instructions
Preheat oven to 200c/180c Fan/Gas Mark 6

Peel and slice potatoes into chip like chunks.

Wash the potatoes and then leave to soak in cold water for at least 1 hour.

Drain the potatoes and pat dry with a clean tea towel or kitchen roll.

Spritz a baking tray with Frylight to prevent sticking.

Place chips onto the baking tray and into the oven for 15 minutess.

Remove from the oven, season with salt & pepper and cook for a further 10-15 minutes or until crispy golden brown.
Have you created this recipe?

If so I would love to hear from you. Please feel free to let me know how it went in the comments below and even better if you have photos
please tag me on social media.  

You can follow me on:

Facebook | Instagram | Pinterest | Twitter