PUMPKIN BLACK BEAN BURGERS | HEALTHY SLIMMING RECIPE
These vegan, gluten-free Pumpkin Black Bean Burgers are hearty, healthy, filling and super tasty. They make the best quick and easy lunch or as part of a filling evening meal. his unofficial recipe is perfect for any one following Slimming World, Weight Watchers or a calorie controlled diet.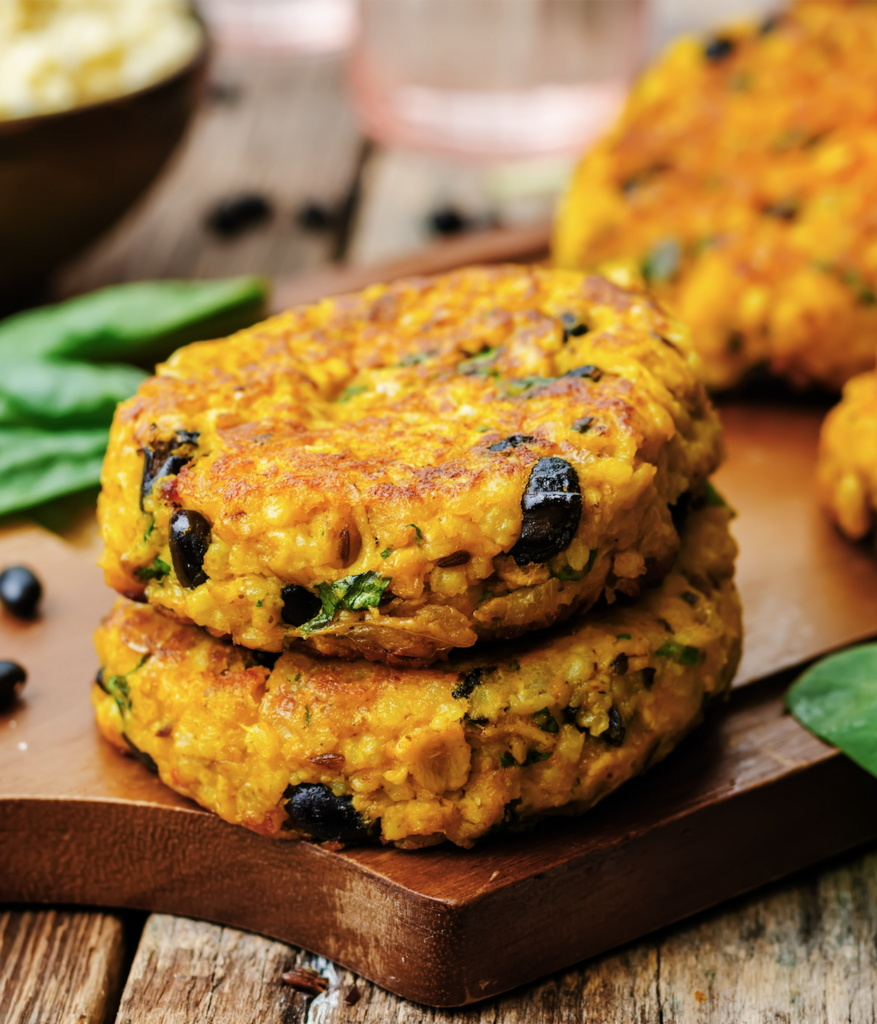 For my lovely followers who are trying to keep up with Slimming World and take part in "Veganuary" too.. this super amazing "unofficial" recipe is for you. I find myself becoming more and more tempted by vegan food, mainly because it's just damn tasty. When I was a teen my best friend was vegan and her mum used to make us the most amazing veggie burgers. Ever since, I have been trying to recreate the recipe.. I have almost hit the nail on the head with this recipe, it's so tasty, filling and Syn free* using your Healthy extra B.
If you are not vegan, or have never tried a veggie burger. Please don't be scared away by this recipe. They are perfectly tasty, low in fat and fun to make with the kiddos too.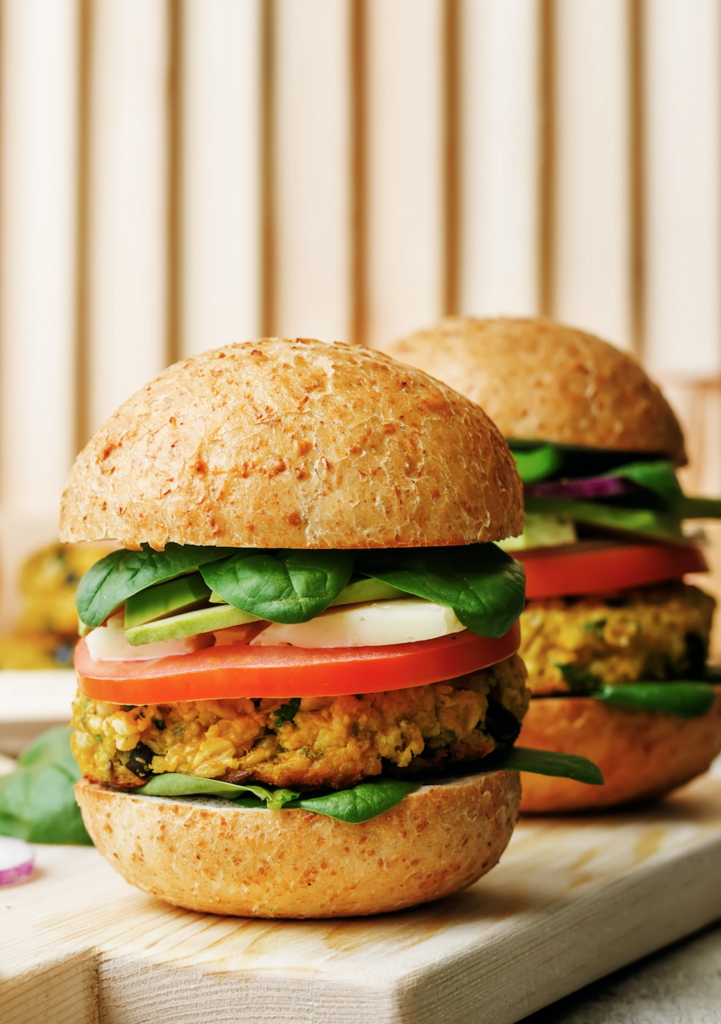 WHY ARE THESE THE BEST PUMPKIN BLACK BEAN BURGERS?
Tasty
Filling
Easy to make
Vegan
Gluten-free
Vegetarian
Syn free*
Great for lunch
ARE THEY SUITABLE FOR FREEZING?
Absolutely, allow to cool first. Use grease proof paper to place between the burgers to avoid sticking. Keep in the freezer for up to 3 months. Defrost first before reheating in the microwave for 2 minutes approx.
ARE THEY SLIMMING WORLD FRIENDLY?
Fatgirlskinny have estimated the Syns in this recipe. Using half of your Healthy Extra B allowance for 1 burger. Devour 2 burgers and this will use your whole allowance for the day.
If you don't wish to use your Healthy Extra B please allow 3.5 Syns per burger.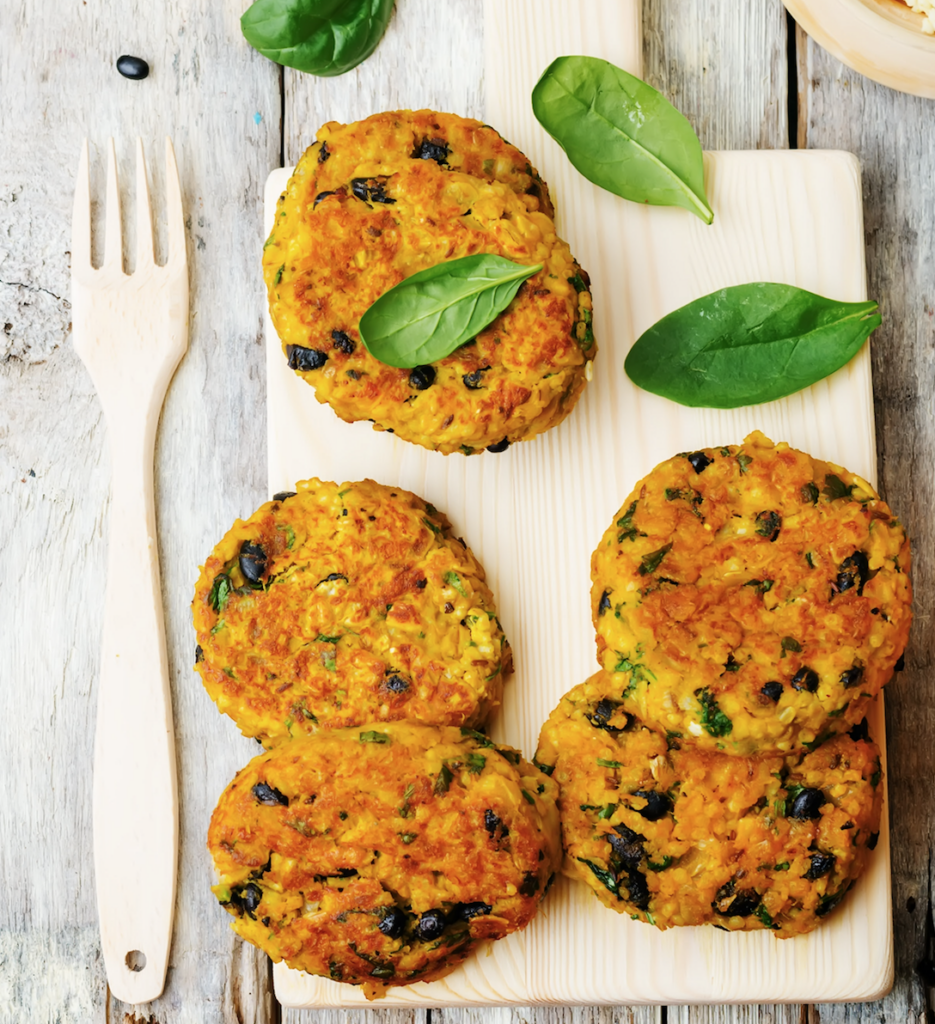 LOOKING FOR A SIDE DISH? Check out my other recipes….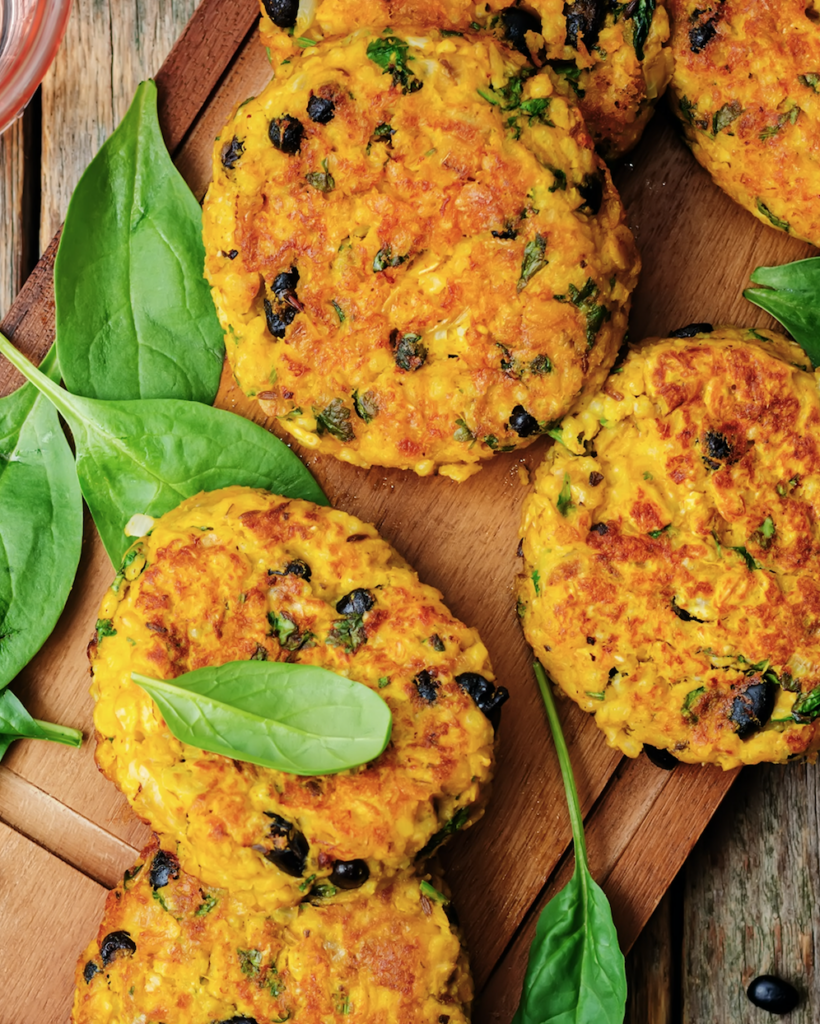 Pumpkin Black Bean Burgers
Slimming World Syns: ZERO [1 Burger is 1/2 Healthy Extra B]*Weight Watchers: Coming soonCalories: 284 Per Burger
Ingredients
300g

Pureed Pumpkin

1 tsp

Hot Chilli Powder

2

Garlic Cloves

[Crushed]

1

Small Onion

[Diced]

1 tsp

Cumin

½ tsp

Salt

80g

Porridge Oats

[Dried]

400g Tin

Black Beans

[Drained, Washed]

¼ tsp

Mustard Powder

Handful of fresh spinach
Instructions
Preheat oven 160c/140c Fan/Gas 3. These burgers need to be cooked low and slow.

Using a food processor throw in pumpkin puree, chilli powder, garlic cloves, mustard powder, spinach, onion, cumin, salt, oats, and 70% of the black beans. Blend together until you have a paste type mixture.

Fold in the remaining black beans with a wooden spoon.

Form the mixture into four large burger type patties. The mixture will be soft, so use wet hands it will help to keep the mixture from sticking while you form the burgers.

Place baking paper or grease a baking tray. Place the bugers onto the tray and into the oven for 40 – 45 minutes. Turning half way. Cook until Golden brown or until the burgers start to crack.
Notes
*Slimming World Syns and Weight Watchers Points are all approximate and estimated by the fatgirlskinny.net team. They have not been verified by an official source.
Have you created this recipe?
Please let me know how it turned out! Leave a comment below or share a photo on Instagram tagging me at @fatgirlskinny__ and the hashtag #fatgirlskinny.
---
DON'T MISS ANY OF MY RECIPES..
SIGN UP TO EMAILS NOW.