Best Ever Freezable Slimming World Friendly Recipes
Super easy freezer friendly recipes for everyone. Everything from pastas to soup and beyond, these unofficial freezable Slimming World recipes will hopefully get you excited to cook and possibly batch cook something new.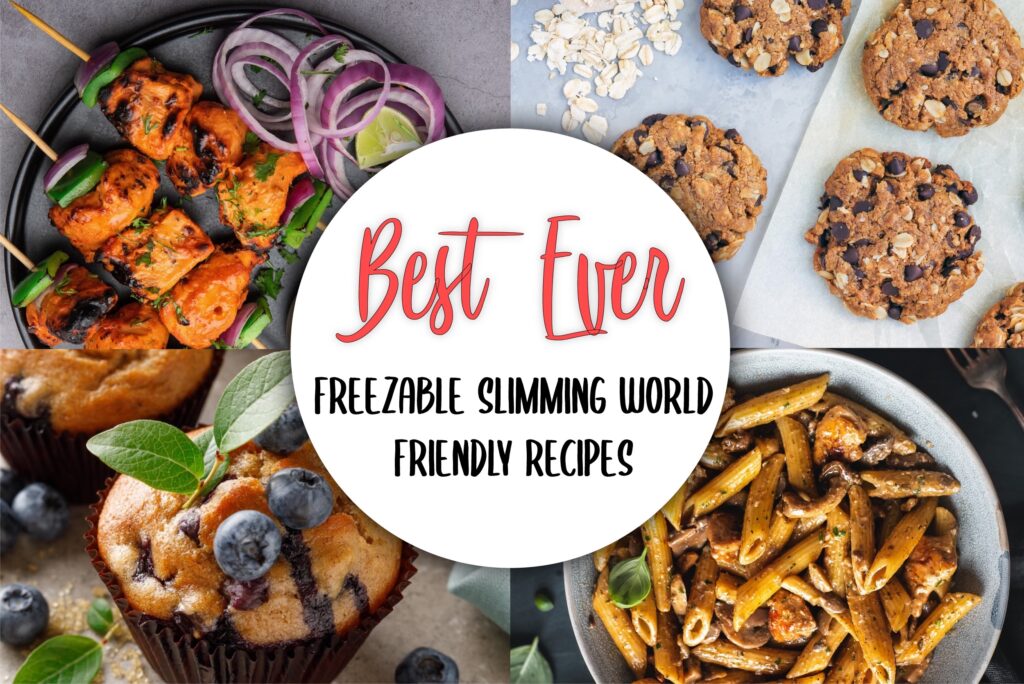 To kick off 2023 I've rounded up my top freezer friendly recipes. This list includes everything from hearty dinner recipes (think pastas, pizza, fajitas, bolognese etc.) to hearty warming soups that will keep you full for longer. Whether you're a longtime Slimming World follower, new to healthy eating, on a calorie controlled diet or just need some inspiration, you're sure to love one (or more) of these delicious recipes! All of them are batch cook family friendly and suitable to freeze portions for later.
So if you are needing some inspiration to get back on plan… don't be afraid to click the link!
A classic creamy garlic mushroom sauce tossed with pasta to make a quick, simple and satisfying meal. Mushrooms are just one of those foods, either you love them or you hate them! I happen to love them! They are full of flavour and low in fat. They help to make the perfect pasta dish without too many calories. Sadly I am the only one in the house that enjoys mushrooms, but the best thing about this dish is its perfect for batch cooking. So I have plenty of portions in the freezer for another time.
Delicious, filling and full of flavour this Cheesy Chicken pasta bake will feed the whole family. Warm, winter comfort food at its best! Cheesy Pasta Bake With Chicken is one of those dinners that the kids can polish off in no time, regardless of how many vegetables I sneak in there. Peppers, onions, tomatoes it all gets thrown in.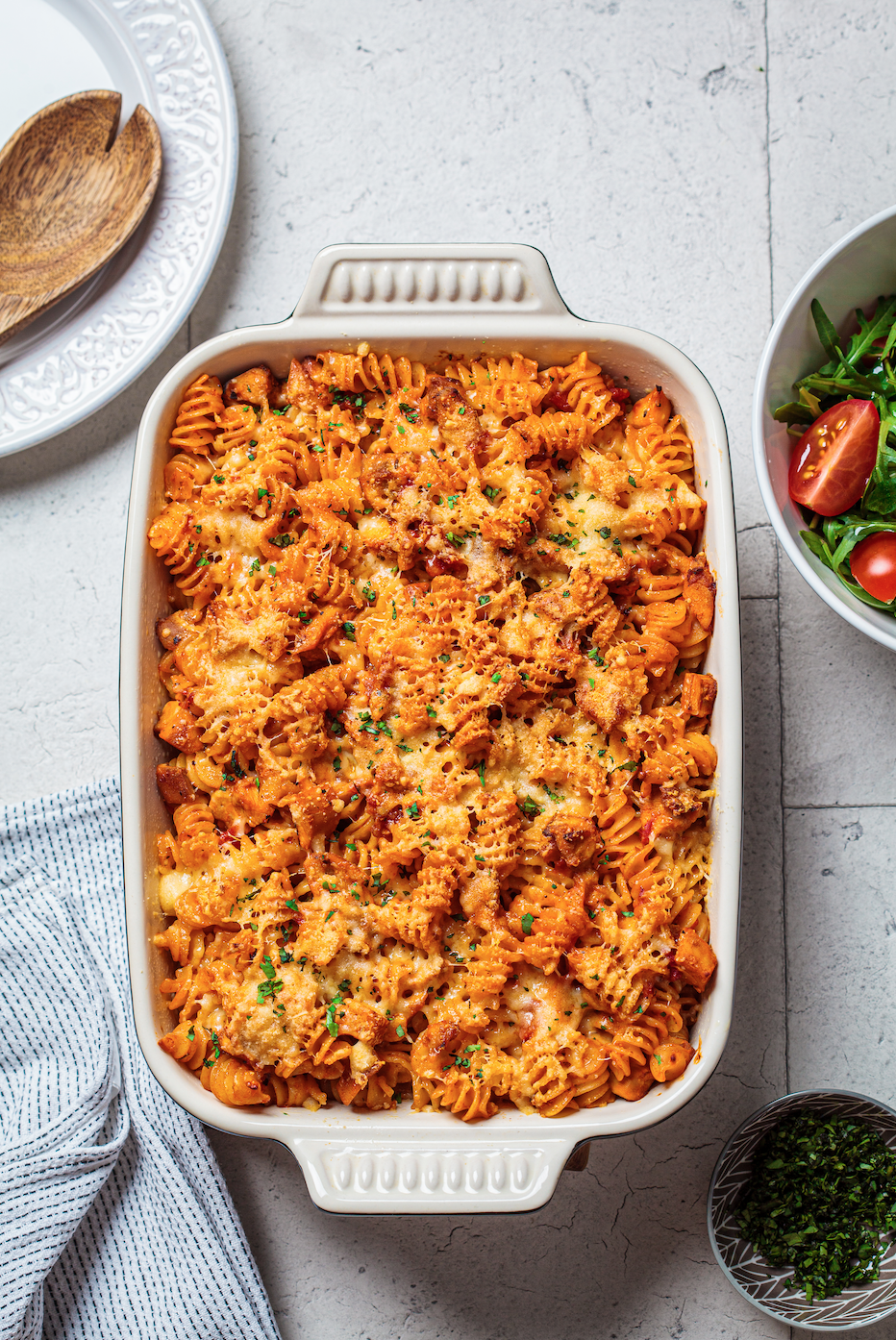 This bright delicious asparagus soup tastes rich and creamy, yet it's made without cream. Vibrant and full of colour, the whole family will love it.
These cheese and spinach balls are incredibly delicious, easy to make, and ready in just over an hour. Made with two types of cheese, bread crumbs, and egg, they're great as a party appetiser or a healthy lunch box snack.
These simple flourless cookies are fun to make with the kiddos and only 8 simple ingredients. Perfectly delicious and great for a healthy naughty treat that the whole family will love!
These breaded chicken strips are literally life changing! The secret to crunchy golden chicken is to toast the bread first before turning into breadcrumbs. The whole family will love this recipe and it's fun to make too.
These stunning healthy blueberry muffins are so easy to create. Make quickly yourself or get the kids involved. You can make these wholesome muffins with basic supermarket ingredients. No special equipment required. Packed full of tangy, juicy, jammy blueberries, these muffins are even suitable for freezing!
his delicious leek and potato soup is SO rich and velvety, you won't believe it's Slimming friendly without any cream. But most importantly, you won't believe how deeply satisfying, cosy and comforting it is.
Spaghetti bolognese was one of the very first dishes I made when I started following the Slimming World plan. I remember serving it up with a slide of garlic bread and topped with grated cheese. Mr Fatgirlskinny turned to me and said "err this is hardly diet food, have we given up already?" Cheek!! I get it though… back then "Speed Food" wasn't really a thing! So we have lashings of spaghetti topped with loads of bolognese. It didn't really look like your average "diet" food! However we did lose weight so hey something must of been working back then?
These Cheese Scones are delicious and crunchy on the outside but incredibly soft and fluffy on the inside. They are so cheesy and make the perfect lunch time treat. Enjoy them fresh from the oven or save them for later. Either way they are perfect for any one following the Slimming World plan or a calorie deficit.
This classic curried parsnip soup recipe is rich and full of flavour, thanks to the kick of spices and sweet vegetables. It is also very as easy to prepare. This traditional winter warmer is perfect for batch cooking, and amazing for anyone following the Slimming World plan.
Chicken Tikka Kebab is a delicious appetizer that is packed with flavor. It starts with chicken pieces marinated in yogurt along with lime juice and aromatic spices, then threaded onto skewers and cooked to create a delicious appetizer. Make it in the air fryer or oven to serve at the gathering, or include it into your meal prep for the week!
This Naan Bread recipe is a brilliant healthy alternative to store bought naan bread. Also quick, easy and cheap to make. They are suitable for freezing and the perfect side dish for a delicious curry. 
---
Have you created any of these recipes?
Please let me know how it turned out! Leave a comment below or share a photo on Instagram tagging me at @fatgirlskinny__ and the hashtag #fatgirlskinny.